Trophio
The Gamification API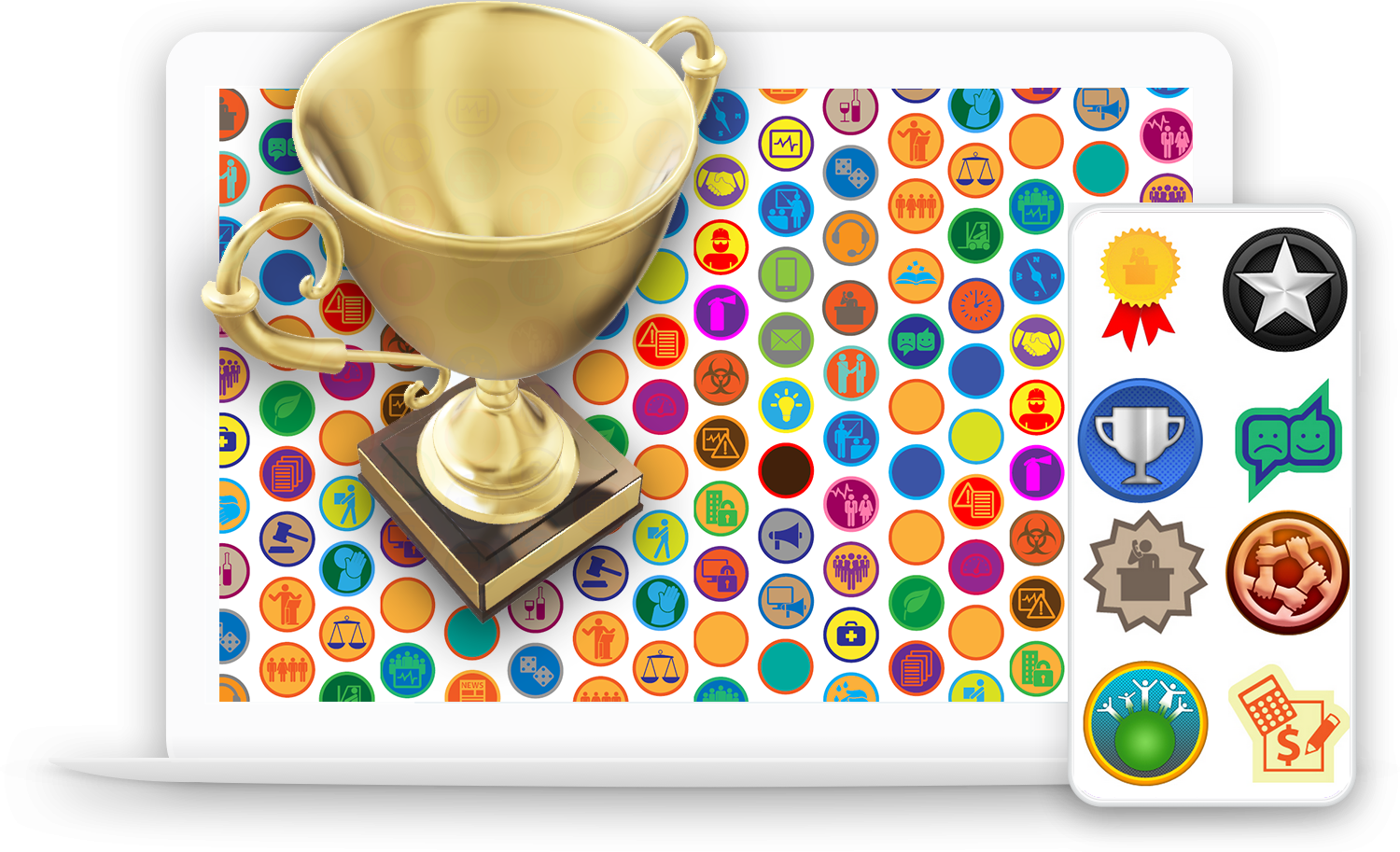 Get Started For Free!
Trophio is a service that allows for seamless integration of gamification tasks into web apps and sites. It includes Analytics (such as time spent, or number of times a form has been opened), Achievements (which are configurable in a variety of ways and can be triggered at any point during an experience and based on a number of factors) and Reporting (visualizations of analytics and achievements data)
Dashboard
Easy to follow user interface to configure and edit gamification experiences.
Easy Deploy
Add one line of code to your webapp or site to track and reward.
Cross Site
Track, incentivize and reward user actions across multiple sites. Trophio brings it all together.
Unlimited Properties
Create unlimited gamification experiences using property ids.
Team Collaboration
Invite team members to any property for reporting on and/or editing experiences.
Flexible Tasks
Define simple or complex tasks for users to achieve.
Repeating Tasks
Allow tasks to be completed a set number of times, or even infinite.
On-page Notifications
Display notifications and rewards on-page with style.
How does it work?
Define your tasks in the Trophio dashboard, grab your trophio.js tag, include it in your webapp or page – place triggers in your page where you'd like to gamify user behavior – that's it! As users access the page(s) and engage with content or complete tasks, rewards are triggered and actions recorded for reporting.
Let's Get Started
Ready To Engage Your Audience?
Tel: +1 347 535 0844
Address: One East Washington Street
Phoenix, AZ USA 85004